Lefteris Livadhiotis & Sons is a comprehensive residential Real Estate development company based in Larnaca, Cyprus. Inspired by tradition and backed with experience, our mission is to continually enhance the quality of our performance and to grow in size in response to market opportunities. Our approach is to identify exclusive, unique locations for our properties in Cyprus with the aim to serve our clients' best interests, to generate optimum value for their Real Estate property assets.
There are many reasons why Lefteris Livadhiotis & Sons is one of the leading property developers in Cyprus and we are proud of every one of them. From our outstanding customer service, beautiful and innovative product design, quality construction, fair business practices and a creative corporate culture. These values and standards are shared by every member of our team and signify a commitment to our homebuyers to continue delivering excellence at every level.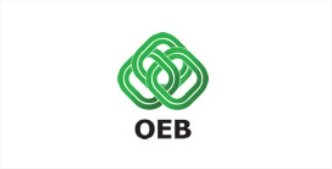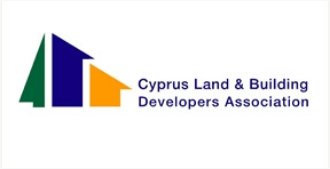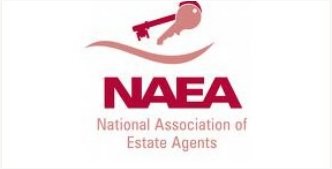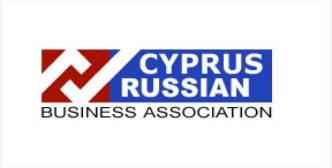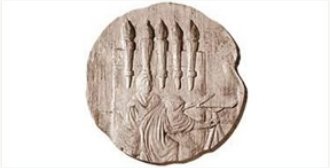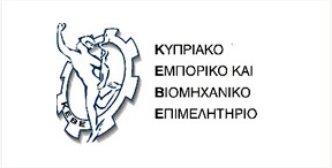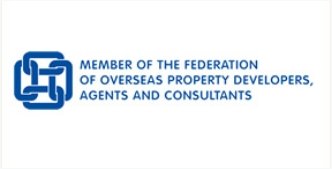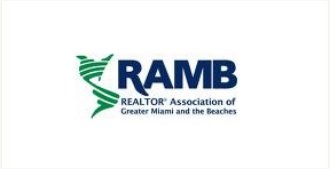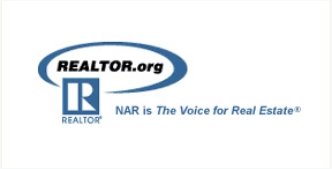 At Lefteris Livadhiotis & Sons Property Developers we remain commited to operating our business responsibility and have taken steps to strengthen our name and leadership in our field making us more competitive and more resilient to a world that changes rapidly.
As we enter a new period, I am optimistic that the ideas, creativity and attention to detail that are central to our operation will continue to create value for our business and for the people and communities we touch. Over the years our business model has evolved from a primary developer to also a full provider of after sales services including financial and administrative, controlling our projects from conceptual design through to property management.
At the end of the day, the satisfaction of our clients means our satisfaction. In challenging markets knowing where to find the right opportunities requires individuals who are dedicated to your needs. Our staff tirelessly strive to deliver the best service and results possible to the new generation of home buyers.
We extend our gtatitude to our staff and associates and foremost our biggest asset our clientele for your trust and support.
"Diversification within any Group must be planned carefully in order that each function fully compliments the next. Here at Lefteris Livadhiotis & Sons, our long term strategy has been to ensure that our business activities create the appropriate levels of synergy to provide long term financial stability through multiple and sustainable income streams.

This plan, spanning over 30 years, has seen the group grow both in size and financial sustainability, allowing each area of the business to expand at a rate required to meet individual market demands.

Furthermore, throughout our considerable growth, consistent attention to detail has ensured that our operating systems have evolved to guarantee both the group's continued success, and more importantly, to provide the highest levels of customer service for our extensive database of clients worldwide.
"In today's highly competitive market place, a company that strives for success must possess solid foundations forged from integrity, honesty and commitment to their end goals.

Here at Lefteris Livadhiotis & Sons, we have been fortunate to build a team of people with considerable expertise in the various aspects of the group's activities. It is their contributions and
their belief in our core values that have helped grow our brand on a global level and in turn, create a reputation for customer service that is second to none.

Couple this with our wealth of experience, strong management strategies and a clear vision for the future and we continue to be ideally placed to grow at a sustainable level in all areas of our group's activities".
Zenon Stadium Towers
Having just come back from Cyprus following our search for property I want to take the opportunity to say a big thank on behalf of Georgia and myself to you and all the staff at Livadhiotis. As I am sure you are aware buying property in another country can be a daunting and stressful experience and to find a company like yours was a breath of fresh air. We say this because most of our first week was spent being subjected to aggressive sales tactics and confusing information regarding the legal aspects of a purchase. When we walked into your office in Larnaca late that Friday afternoon we had almost given up on the whole idea until we met Chris your Sales Manager. He managed in a very short space of time to restore our faith through a very competent and professional demonstration of customer care and a genuine desire to help us. From the onset Chris set out to help by finding the right property for our needs through carefully and patiently listening to all our questions of which we had many. This approach coupled with the opportunity to see at first hand the quality of properties you build convinced us we had found the right company to find us our apartment and as you know we have commenced the first stage of purchase. Therefore would you please pass on our thanks to Chris and indeed to all of your support staff who have all been so extremely helpful and very professional. In conclusion we have no hesitation in letting you use this letter as a testimonial and for those who are considering buying in Cyprus I would strongly recommend they contact your staff at Livadhiotis before doing anything else.
Avgoulla Court No.1
From the first step to the last, a quality performance at the least. From opening an account in Cyprus , all the way to registering my contract with the land registry office!
Avgoulla Court No.1
I received the title deeds of my apartment in 7 months instead of 12 months I have a friend who told me about their frustrating experience with another property developer, how it took them 14 months to get their title deed and the company kept sending them from one place to another. I explained that not everyone in Cyprus was like that, i got mine in 7 months and i did no running around whatsoever.
Avgoulla Court No.5
Your associate Panikos picked me up from the airport and drove me to the hotel. I was provided with a relaxing room, a complimentary bottle of wine and a fruit basket which was more than i expected. I was also given breakfast passes and free drinks in the afternoon. It took your company only one day to gain my trust. I was immediately impressed, and with no hesitation i was given a tour of the livadhiotis developments around the town of Larnaca. I cant wait for my flats to be ready so I can come and stay in Cyprus
Avgoulla No.6
Your friendly atmosphere, your level of professionalism, and your interest for my benefits, made me trust you from the first moment. I would characterise livadhiotis developers as approachable, knowledgeable and willing to be flexible in meeting a clients needs.
Avgoulla Court No.7
I went to 2 different property development companies in Larnaca before I visited yours, but none of them devoted the time that you devoted to me. You took the time out of your busy schedule to take me to the bank, explain to me my rights and benefits as a European citizen in Cyprus, and assign an associate to drive me around for more than a week. Your patience and level of professionalism are paying off. I have other investor friends in Spain that want to invest in Cyprus
Avgoulla Court 8
I can only sing the praises of your organisation, especially their customer care department and yourself in particular. I have found you an extremely helpful, efficient person to deal with. Having been involved in the purchase of four properties in Larnaca, Livadhiotis is by far the most professional property developer that I have dealt with to date and the purchase of my property could not have gone more smoothly, even my lawyer commented upon it. My previous experience of property developers in Cyprus is certainly not one that I would be prepared to write a testimonial for. I have in the past found that once the purchase has been made and the monies paid, that customer care does not exist or perhaps the name should be changed to "Customers We No Longer Care". Many thanks for all your assistance, help and advice, it was nice dealing with a professional and I would not hesitate to recommend your organisation in the future to any friends seeking to purchase a property in Larnaca.
Pantheon Residences Avgoulla Court 15
I was very lucky to be introduced to your company. Very professional, cheerful and helpful staff who answered all questions i had. They took the worry out of buying abroad and i would have no hesitation in recommending your company to anyone.
Pantheon Residences Avgoulla Court 15
Just to say, thanks for all your help you have given us over the past two years. When we came to Cyprus two years ago looking to buy a property we didn't really know what we were looking for or what to expect. We met with several property developers but you seemed to offer us the best financial package as well as follow up help and support. Two years on and the support and aftercare you have given us has been over and above what we expected. You have liaised with our solicitor and the bank when we could'nt be there. You have taken us to look at furniture and even helped us to buy a car. You are also always available by telephone to answer any queries we might have, which is really important when we are so far away. We are so pleased that we have just bought a second property from you. Thanks
Dave, Emma and Julie Wardell
Pantheon Residence Avgoulla 15 Cliff Side Gardens Avgoulla 20
Cliff Side Gardens Avgoulla Court 20
I am a very experienced Landlord and property developer with developments internationally. We targeted Cyprus as a growth market, we call it 'the Barbados of the EU', in Barbados prices have never fallen, we know that Cyprus is a great bet for long term growth. having decided on Cyprus, We looked at Cyprus further and decided to concentrate on the Larnaca district as this has huge growth potential. We now needed to make some aquisitions, this was the hard bit as there are just a few reputable developers in Cyprus, and it took us a while,and we kissed a few frogs before we found Livadhiotis Developers, they are a family business with an oustanding reputation for quality and service. I have already bought a few properties from them (off plan of course), you get the best deals that way, and I am looking to buy more. I can honestly say that this is the only Development company in Cyprus that I have come across that I can invest my money with without worry, because I know I will make a profit and I will get the before and after sales service that is second to none on the Island.
Sunpath Complex
We were looking for a new apartment as a holiday home for ourselves and the family, constructed by a good local developer with a reputation for quality at a fair price, in the Larnaca area. After viewing several developments we were introduced to Lefteris Livadhiotis who had already completed a number of apartment developments ~ they specialise in this sort of construction rather than villas. The quality of their workmanship was good employing individual trade craftsmen rather than general builders. We inspected several completed apartments after visiting the Sunpath Complex to reassure ourselves that their standards were true and to see if we were likely to complete on time in the late summer of 2006. The support given, after agreeing to purchase the apartment, has been outstanding with time always being made available to speak to us and in helping us to source locally different items. Since purchasing we have been very pleased with the way they quickly dealt with any problems (which have been minor and few) ~ and the way in which they like to keep in touch, showing a caring on-going relationship. We are now looking forward to many years of happy holidays in our apartment knowing it will be easy to maintain and a valuable asset when we come to sell it in the future. Livadhiotis would be the first to agree that their apartments are not the cheapest on the market, but they are a quality product and represent good value for money ~ we are happy to recommend them to our friends.
Sunpath Complex
I would like to take this opportunity to thank your Company for the high standard and professionalism in supplying the above apartments. Everything went exactly to plan. The standard of fittings within the apartments was above expectation. The pool area was extremely well fitted out and has been a real pleasure to use. In my experience what sometimes lets a development down is the after-sales support. This has never been a problem in the whole year that I have owned them. It has been beautifully maintained to a very high standard. I would certainly consider buying from Lefteris Livadiotis & Sons again and I have no hesitation in highly recommending the Company.
City Residences
The property I have bought from them will be ready in early 2008, and it feels to me like I am buying it from a long trusted family friend. Because that is what they are; trusted family, and friends.